Give me understanding that I may keep your law and observe it with my whole heart.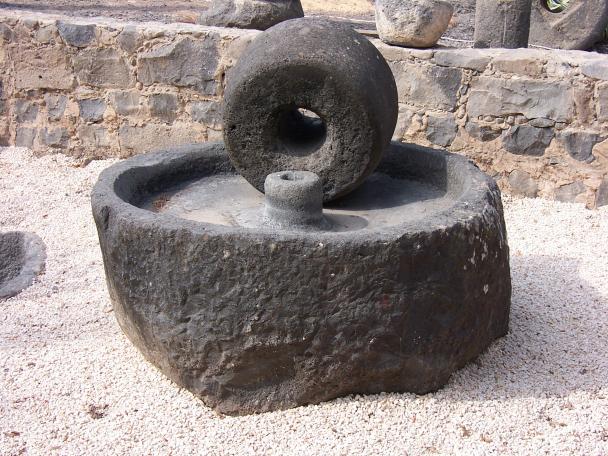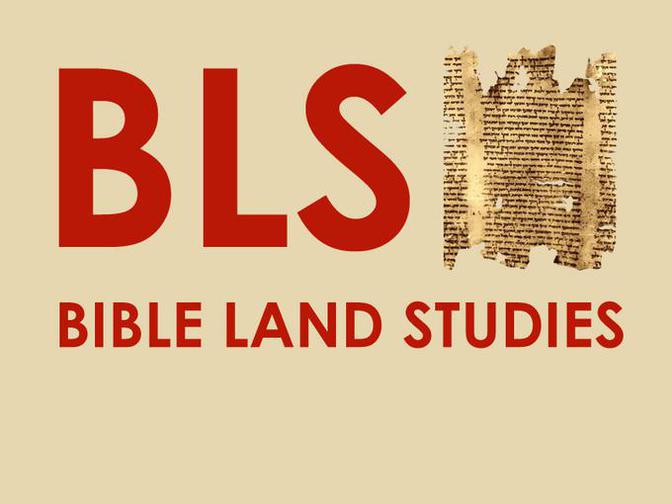 >> Experienced Tour Leadership

We will host our third tour to Israel in 2012.  Our Guide, Exie Schlossberg, has thirteen years experience as an Israeli tour guide.

>> We provide an Evangelical Christian perspective

All team members are Bible believing Christians including our guide and bus driver.

>> We provide a Praise and Worship Atmosphere

We have devotionals and prayer time as well as scripture reading at each of our tour sites.

>> Our Tour Group Size not too large

Smaller groups are conducive to a friendly atmosphere. This also allows more time at each site and flexibility in our itinerary.

>> Educational Opportunities Tours




>>Lessons From the Olive Tree

>>Articles on Ancient Hebrew Alphabet

>>Articles on Biblical Archaeology and History

>>Links to Biblical Resources, News, and Commentary

Links to Current Articles
on Biblical Archaeology and History, Biblical commentary, and news items and commentary regarding Bible interpretation.
Welcome to Bible Land Studies

Bible Land Studies is a Christian Ministry which hosts Tours to Israel and other Lands of the Bible. Our website also features current articles on Biblical Hebrew, Biblical Archaeology and History, and Biblical Studies.  Our ministry is also available for teaching seminars .


Subscribe to Bible Land Insights

Bible Land Insights is a periodic newsletter which will keep you updated on information about our Israel

tours and other activities.  The newsletter will

include information about newly published

articles and blogs on our web site.  We

will also keep you posted on new

developments in Biblical

Archaeology and History.

Bible Land Studies

Changing Lives Through Christian Travel

Bible Land Studies
invites you to join Duane and Kathie Patterson on our
Holy land Tour 2013
.  This will be our third Israel tour which we have had the privilege to host.  This year our tour has been expanded to twelve glorious days of experiencing the
Land of the Bible
.  Our Israel tour itinerary includes sites which will illuminate the stories of the Hebrew Bible as well as where Jesus was born, lived, taught, and was crucified and resurrection.
With so many
tours of the Holy Land
to choose from, the question becomes: why chose Bible Land Studies' Holy Land Tour 2013?  Our Holy Land Tours provide a unique experience in Christian travel of the Holy Land.  We are a Christian ministry which understands the importance of the Hebraic roots of Christianity, the insights provided by
biblical archaeology
and history, and the importance of an understanding Biblical Hebrew in making the Bible come alive for our tour members
In addition to hosting our
Holy Land tours
to Israel we have also spent weeks and sometimes months in Israel studying archaeology and history, volunteering on archaeological excavations, and studying the ancient Hebrew language.  We have traveled the Land of the Bible from the Golan Heights in the north to the Red Sea in the south.  In addition to our own Israel experiences, we have one of the most outstanding tour guides in Israel. Exie Schlossberg, a Christian believer and has 14 years experience as a Israeli tour guide. For Exie being a tour guide in the Holy Land is not only a vocation but a ministry. Her knowledge of the Bible and the archaeology and history of Israel provides an almost inexhaustible source of information.  Her presentation at each Biblical sight on our itinerary has a special spiritual aspect which only a few Israeli guides are capable of providing.  Our experiences in the Land of the Bible along with our guide Exie, makes our
Holy Land Tours
a unique Israel experience for our tour members. Our Holy Land Tours are ones filled with not only archaeological and historical insights, but are also a spiritual journey filled with praise and worship.  From the sunrise on the Sea of Galilee to the sunset in Jerusalem visiting Israel will change your life.